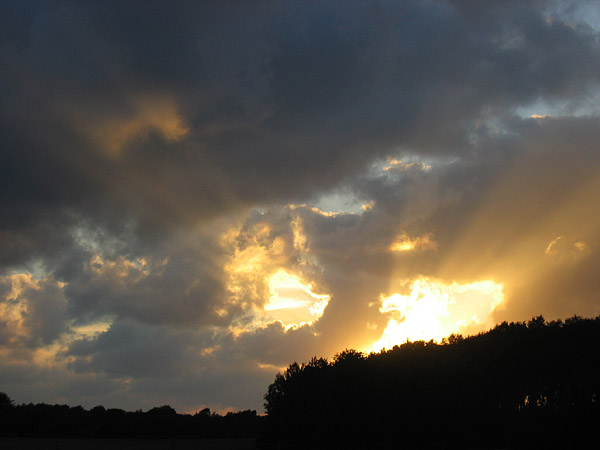 Click photo to see it a tad larger.
I thought I'd post a selection of my sunset photos. I have probably about a month worth of sunsets, and I'll start with this one. It was taken through the car window on Aug 15, 2004 just north of
Falkenberg
, on the west coast of Sweden. Don't you just love when you can see the rays of sun like that?